Last year, Roku released a new comprehensive JSON search feed spec, its first major update since 2015. This new spec will allow developers to simplify their integration onto the Roku platform, but also has a few new requirements that many dev teams might not catch. Being unprepared for these changes can cause unexpected difficulties, making integration longer and more complicated than it needs to be.
Fortunately, we here at Universal Search and Discovery have extensive experience working with Roku 2.0. As a proven industry name, our universal search feeds built for Roku and other streaming platforms have helped apps and channels increase their installs by upwards of 500%. With that in mind, we can highlight some of the new features on Roku, as well as some best practices, so you can put the power of a universal search feed to its full potential.
New Features
There's a lot to be excited about with Roku 2.0, new features that can make your feed more powerful and easier to ingest.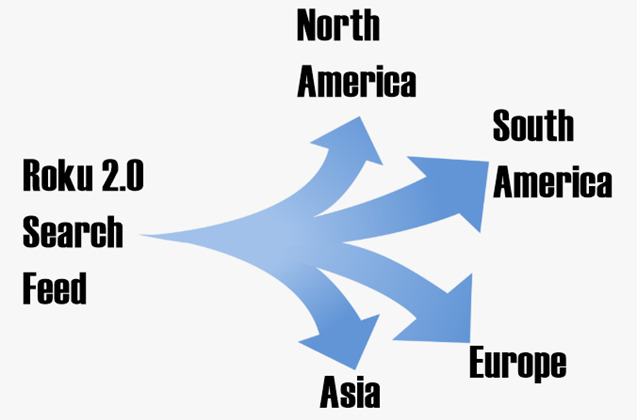 One Feed for All Regions
One of the biggest improvements for the new JSON search feed spec is that it allows you tor develop a single feed that can be applied to all regions, even if your content has region-specific content. By including availability for different countries in the metadata, this simplifies the process of ingesting your feed for multiple regions.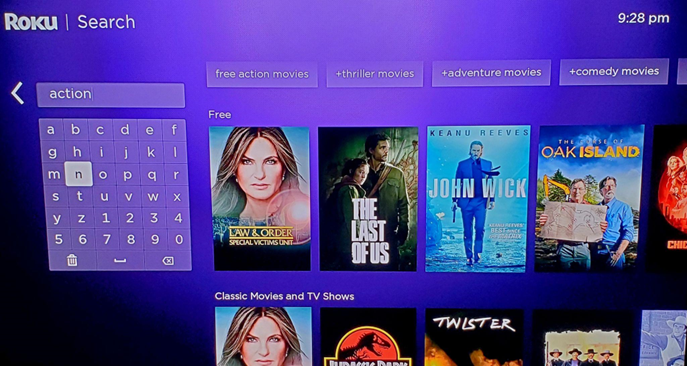 Search By Genre
Roku 2.0 now contains a list of 75 unique genres, which allows users to search for a particular type of show or movie even if they don't have a specific title in mind. Westerns, sci-fi, documentaries, cuisine horror, gaming, and more are all searchable in this new spec. This helps the algorithm find you, and in turn makes sure your content is seen by more people who may not be familiar with the titles you have on offer.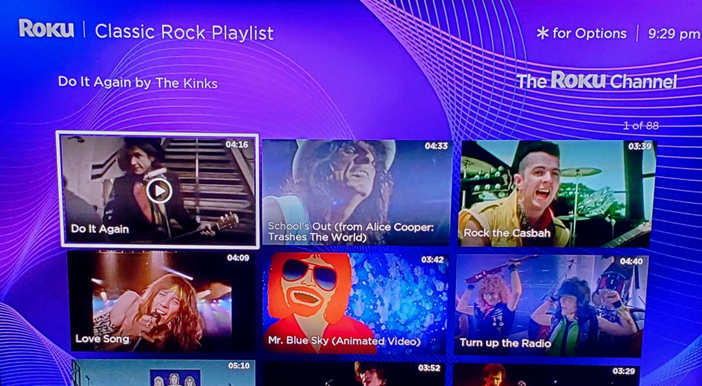 Short-Form Content
Roku 2.0 now supports a wide range of short-form videos, allowing more than movies and series to be found in search results. Whether your app focuses on cooking videos, sports highlights, gaming clips, crafting tutorials, or whatever your audience is looking for, the new spec will make this content more visible.
Multiple Source IDs
This new feature allows you to provide content IDs from Grace Note and channel-specific sources. This will simplify the process of populating your feed, as you no longer need to match every title to a single source.
Click here to see the full list of genres available on Roku 2.0[1] [2]
New Requirements
While there is a lot in Roku 2.0 to be excited about, it's also important to be aware of what's expected in order for your feed to be accepted.
New Metadata Schema
When submitting your feed to Roku, the JSON search feed spec will be looking for a few key pieces of data for each title. Most of the required data fields (such as Title, ID, and Director) remain the same from Roku's previous spec, but there are some interesting differences worth pointing out.
While the legacy Roku spec contained separate metadata schema for movies and TV series, Roku 2.0 has a single schema that applies to all content types. In addition, the previous Roku spec only had four categories under Type (Movie, Series, Season, or Episode). The new spec also includes TV Specials, and because Roku 2.0 now supports Short Form content, Short Form has been added in as a select able content type.
Image Size Requirements
Roku 2.0 requires poster and background images for display in the Roku search results. Background images may be 16:9, 4:3, or 2:3 aspect ratio, and posters must be either 16:9 or 2:3. In USAND's experience, the best practice is to use a 2:3 ratio across the board.
More Traffic from On-boarding
Roku's new on-boarding practice is more thorough than before, with more rigorous standards for acceptance. Because of this, the process of ingestion and quality control can take slightly longer than in the past. USAND's recommendation for developers is that you should prepare accordingly, and give yourself enough time to submit the feed to Roku's quality assurance team before any hard deadlines.
The Trusted Experts in Universal Search
With Roku's 2.0 JSON search feed, the new features and new requirements that come with it can cause unexpected challenges for any development team. Fortunately, Universal Search and Discovery can make the process a breeze.
USAND is Roku's preferred partner for developing universal search feeds; our extensive experience with their spec means we know how to work within its parameters and get our clients' search feeds ingested and accepted quickly and easily. Thanks to the greater opportunities for visibility on Roku 2.0, we're now more capable than ever to help your audience find you.
Contact us now to see how Universal Search and Discovery can help you unlock the power of Roku 2.0
For complete details about Roku 2.0, the full search spec is available to read here.